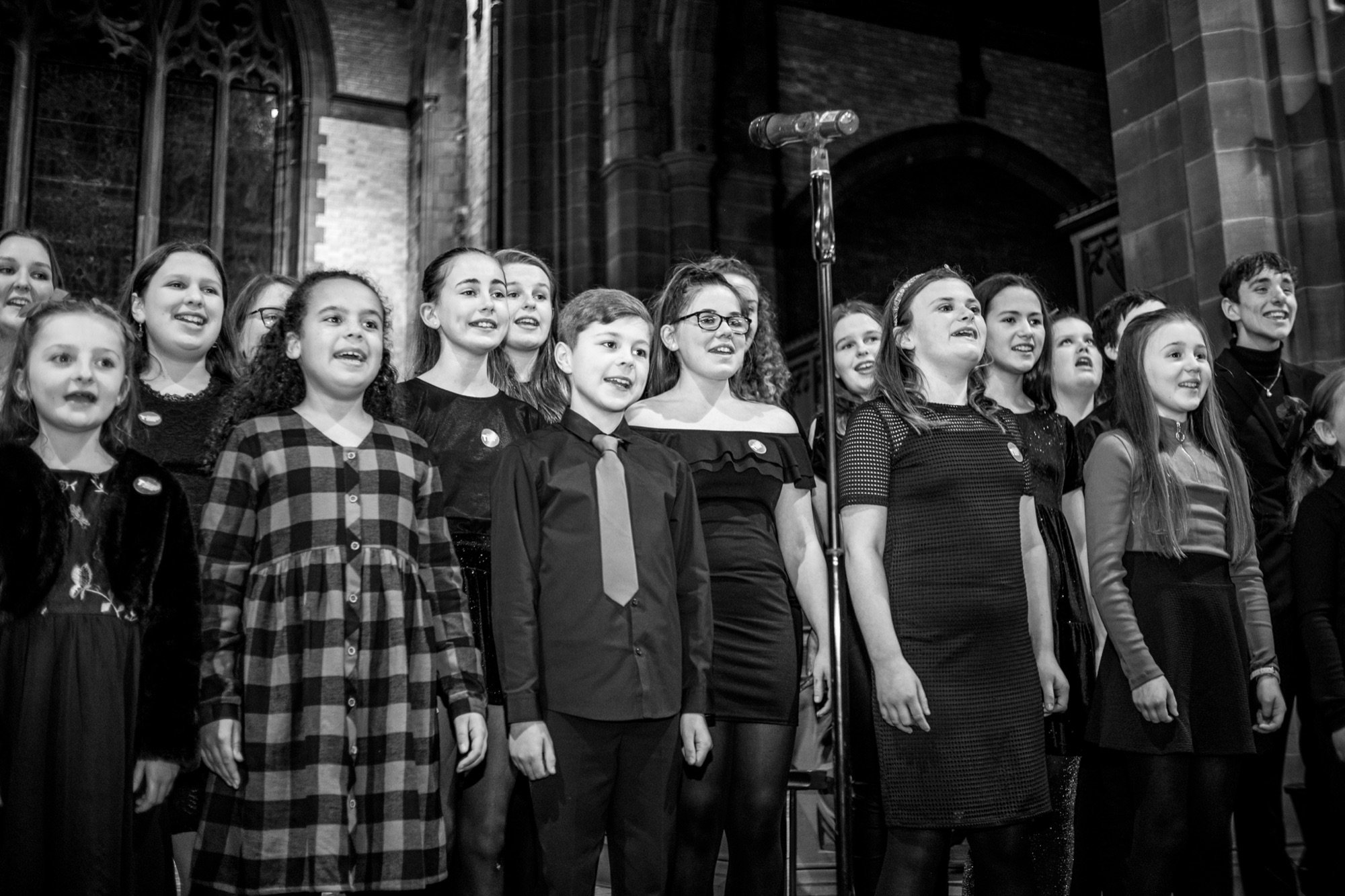 VOICE YOUR VOICE CHOIR
Voice Your Voice is a mutli-award winning modern youth choir for singers ages 7 - 18 years led by the principal of the academy, Catherine Victoria. We have lots of fun learning an array of fantastic musical repertoire and in addition to this you will take away with you the knowledge & power of real vocal technique. This is not something you get at your regular choir...at VOICE YOUR VOICE you receive professional vocal training, advancing your technique week by week in an enjoyable and relaxed environment!
OUR ACHIEVEMENTS
The choir is quickly developing respect from many establishments and since forming in September 2017 they have become multi-award winners, performed live on ITV & SKY SPORTS TV (25 million viewers) as well as at numerous venues and events including Disneyland Paris (alongside Mickey, Minnie, Goofy & professional Disney artists), the 2019 Netball World Cup Opening ceremony at Liverpool's M & S Arena, Liverpool International Music Festival (LIMF - Main stage) and many local festivals. The choir received 3000 votes to sing at the National Entertainment Awards in London in December 2019 and their latest achievement was becoming the SMOOTH FM winner of "Carols On The Cobbles" which led the choir to perform at ITV studios on the famous Coronation Street set!
Most recently, the choir have been nominated for a North Regional Entertainment Award 2020! We feel very lucky to have been nominated.
Voice Your Voice youth choir usually meet on a Tuesday from 6pm - 7pm in Formby. Due to current guidelines we have been unable to sing together since March 2020 and have since formed a virtual choir! Please enjoy our first virtual choir video "Lovely Day" by Bill Withers.
We are looking forward to singing together again soon!
CLICK ON THE LINK BELOW TO FOLLOW OUR SOCIAL MEDIA PAGES
INSTAGRAM: https://www.instagram.com/voiceyourvoicechoir
FACEBOOK: https://www.facebook.com/voiceyourvoicechoirformby