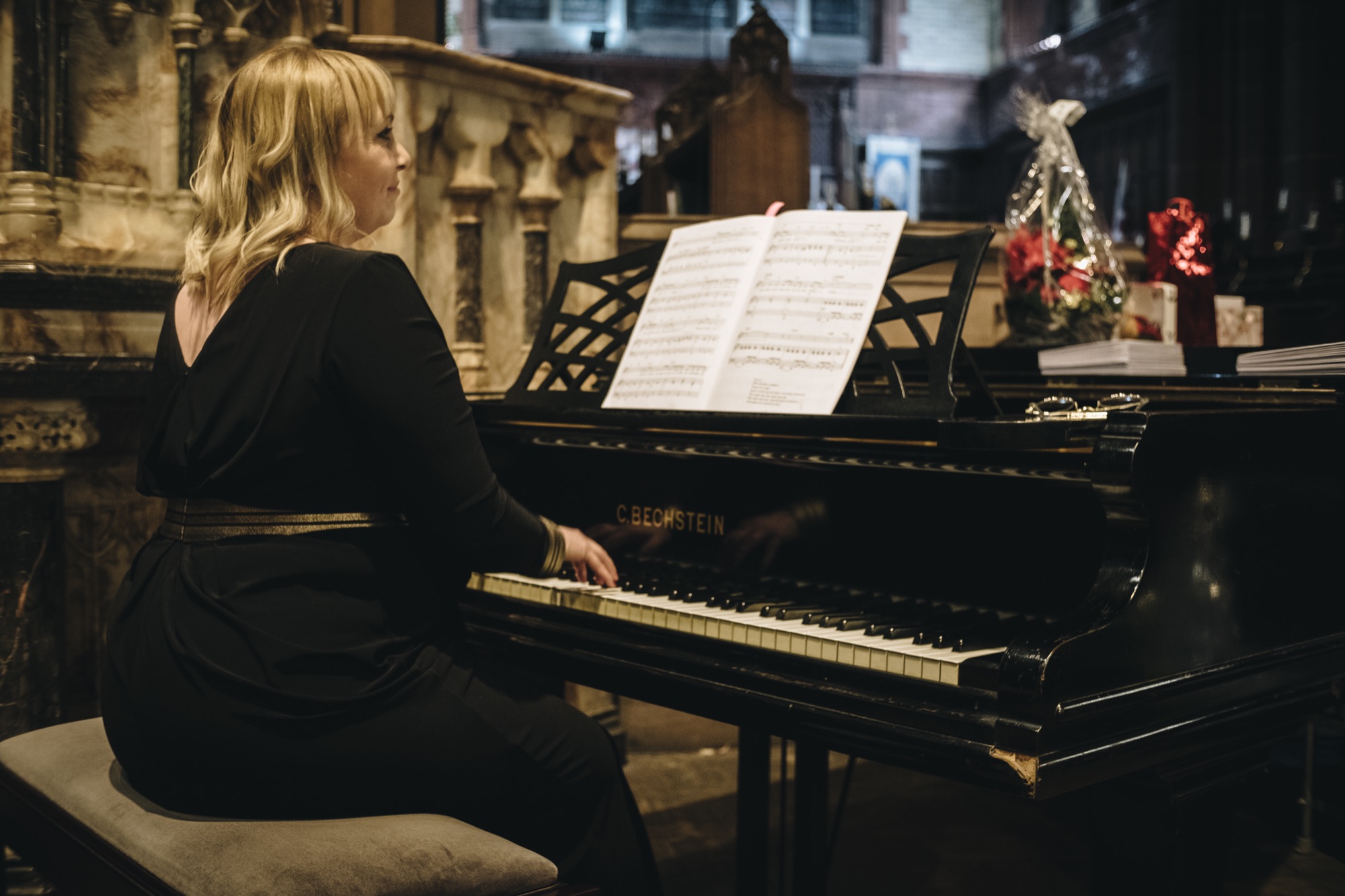 Catherine Victoria Whitehall MISM, ALCM, AVCM Hons, BA Hons
Catherine is the principal of the Catherine Victoria academy; a singer, pianist and music tutor whose professional experience began in 2001 after many years of training in music, dance and drama.
At just fifteen years of age she had gained her Grade 8 ABRSM in both singing and piano, progressing to gain her associate diplomas soon after. Aged sixteen, Catherine trained full time as a professional dancer, specialising in tap, ballet and modern to an advanced level and her professional performance career began aged eighteen, as a triple threat performer.
Highlights from her early career include her work at Disneyland Paris, playing the leading roles of Cinderella, Ariel & Alice in Wonderland, performing for industry stars of the time including Beyonce, Britney Spears and Bruce Willis.
After many years touring the UK and abroad, performing for both intimate venues to large stadium venues with audiences exceeding 66,000 people, she returned to the North West to gain a first class honours degree in music from the University of Liverpool; Catherine also received the Evans Memorial Prize as a result of her work ethic and achievements during her time at the university.
Catherine has a wealth of teaching experience, leading instrumental music lessons and all disciplines of musical theatre at stage schools across the UK and has a 100% pass rate for all students who have taken exams under her tutelage. She is also the specialised vocal coach for the famous Jelli Studios Theatre Arts College in Liverpool seen on Dance Mums UK, training elite students from all over the country studying BTEC & HND Performing Arts. Previous students of Catherine have gained places at Sylvia Young Theatre School, Italia Conti Academy of Theatre Arts, Guildhall School of Music & Drama, London College of Music, Leeds College of Music, Mountview, Liverpool Institute of Performing Arts & LMA and now work successfully in the world of performing arts.
"I put every ounce of energy into making the academy the best experience for our students. I understand how much time, effort and hard earned money goes into extra curricular activites for your children and we pride ourselves in making it the best experience; we have limited numbers in our group classes to ensure high quality training with exceptional teachers and regular opportunities for you to see the progress they have made in lessons. I look forward to welcoming you into the wonderful world of music and performing arts." Catherine Victoria.