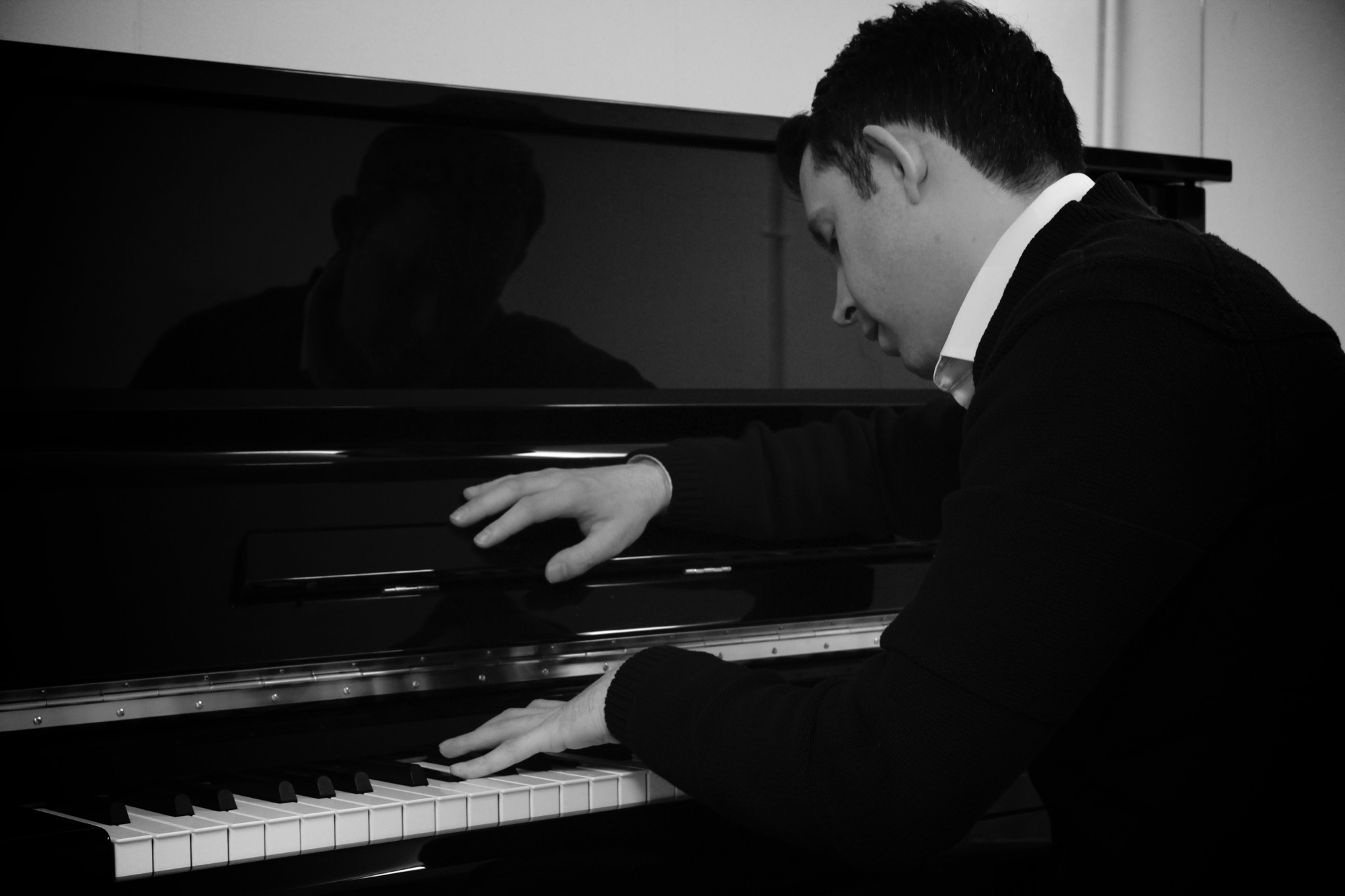 Tom Kimmance MISM, BA Hons, MMus
Tom was born in Liverpool. His musical career began as a self taught pianist at thirteen years of age. Within months, his talent was evident to others, namely when he transcribed Mozart's 'Ronda Alla Turca' by ear and performed the piece at a local festival from memory. In the years that followed Tom went on to study music full time and it was during his time at college that he made his debut as a professional soloist, performing concerto's by Beethoven and Mozart and discovering his love for composition. Continuing his education at the University of Liverpool under the tutelage of John Gough, Tom continued to perform numerous concertos and recitals; he also had guidance from international concert pianists Gil Sullivan, Joanna MacGregor OBE and Stephen Hough CBE. He completed his BA Hons Music with the highest mark on record for a solo undergraduate performance. After gaining a first class masters degree in 2008, Tom has been in demand as a concert pianist for orchestra's across the UK. His repertoire has included concerto's by Mozart, Beethoven, Atterburg, Gershwin, Grieg, Rachmaninov, Tchaikovsky plus many more. Tom also performs as a chamber musician, solo recitalist and appears regularly as a duet partner with John Gough. Alongside his performing career, Tom teaches at the University of Liverpool. He is also an accompanist and keen composer and his works have been performed across the North of England.
To follow his concert schedule please visit www.facebook.com/tomkimmance.