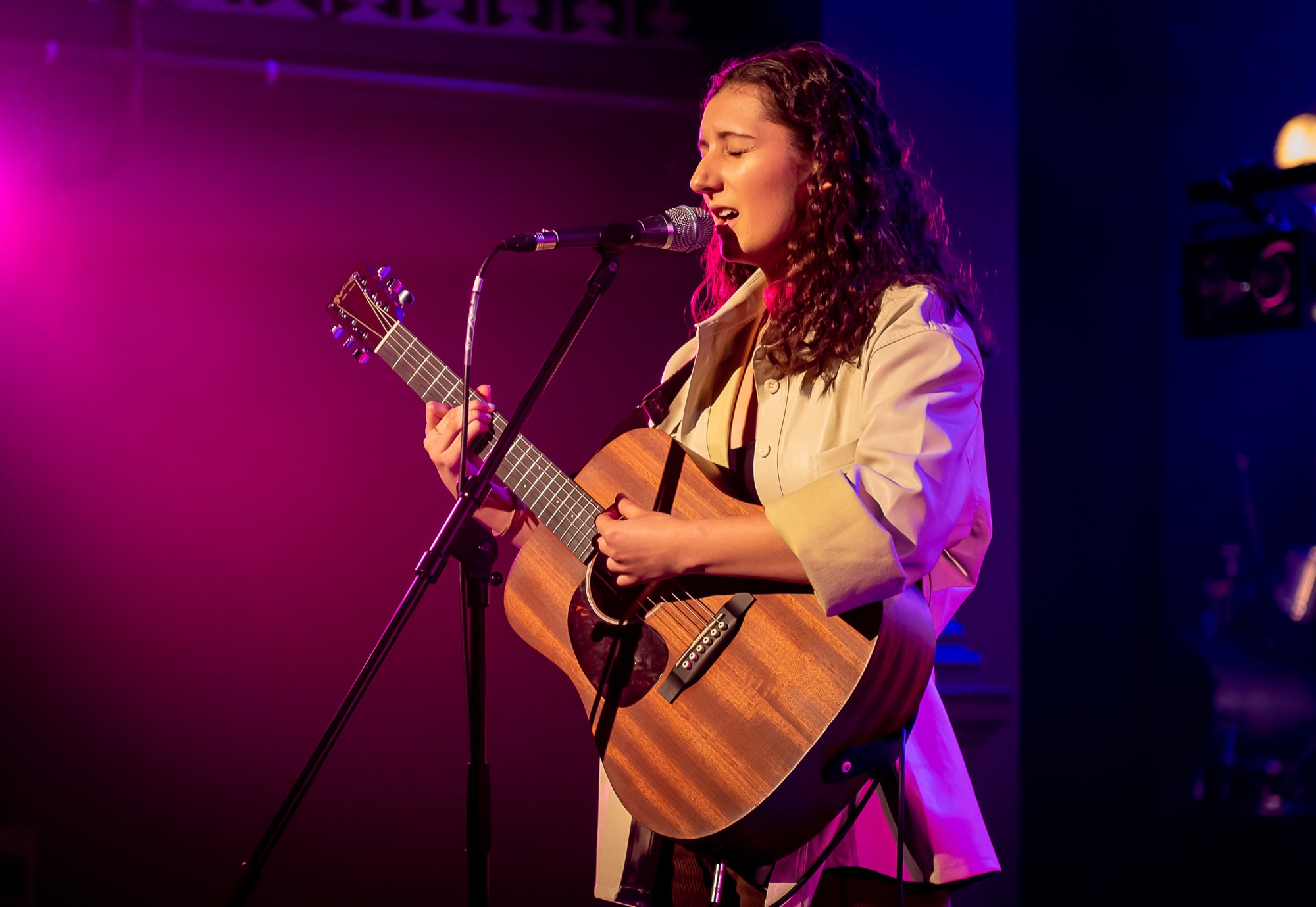 Meg is a singer, guitarist and pianist originally from Worcestershire, but now based in Liverpool. She started her performing journey at a young age, with a keen interest in singing and dancing, and trained with the British Theatre Dance Association at Step By Step Dance Studio. Alongside this, she worked towards ABRSM examinations achieving grades 1-7 in singing, piano and flute, as well as attending local choirs and performing groups.
By the time she was 18 years old, Meg was a regular gigging musician in her local area, and decided to move to Liverpool in 2018 to study at Liverpool Institute for Performing Arts, on the BA(Hons) Music course, completing the course with a First Degree in July 2021. During this time, Meg sang backing vocals, session guitar and piano for a handful of bands, and even started writing her own music, with a band to perform with around the city; notable venues including Studio 2, Phase One, Jacaranda and Liverpool Arts Bar. She was due to play at the legendary Cavern Club, until COVID-19 caused a cancellation on this long-awaited performance.
Meg has spent the past year releasing and recording her songs, with her first two singles now released on all streaming platforms - 'What You Deserve' and 'The Escape', and many more up her sleeve for the future. Meg has grown up performing, so is no stranger to the stage - with singing and/or dancing credits for productions at The Albert Hall, Her Majesty's Theatre, Sadler's Wells (London), Symphony Hall (Birmingham), Winter Gardens (Blackpool), Disneyland Paris, and The Empire Theatre (Liverpool).
As well as notable stage appearances, Meg is a budding future face for the local music scene, with her own radio shows at KCC Live radio station. She hosts two weekly shows, including a specialised local music show, giving her first-hand information on the latest local and live music for the Liverpool City Region scene. In doing this, she has met, interviewed and worked with the future stars of the area, and strives to find the next big thing. Teaching dance since 2014 and music since 2016, Meg has a passion for sharing her knowledge in the performing world, and is so excited to be working with the Catherine Victoria Academy.